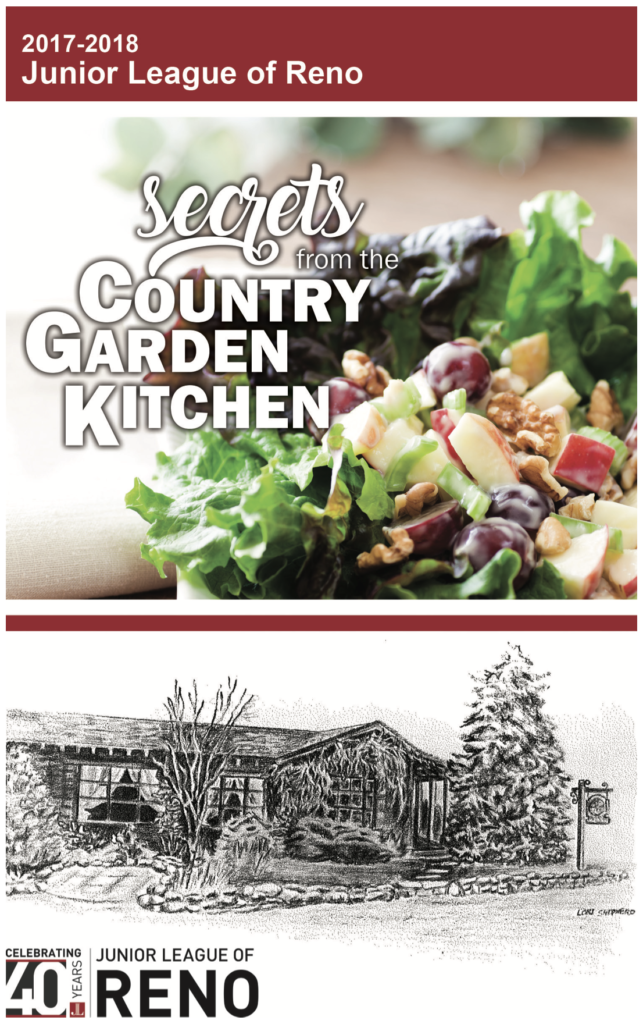 Do you miss the days of having lunch at the beloved Country Garden Restaurant in the Arlington Gardens Mall?
The food is back and coming to your kitchen.
The Junior League of Reno is publishing the recipes of Country Garden Restaurant for the first time ever in its new recipe collection, Secrets from the Country Garden Restaurant. The recipe collection features some of your Country Garden favorites from the Waldorf salad, to the Pear and Pumpkin Bisque soup.
While the restaurant is still closed, you can now get a piece of Reno history and the cherished recipes of Country Garden Restaurant.
Each recipe collection book comes with a Junior League branded wooden spoon, wrapped in a clear cellophane bag with a red ribbon. The perfect holiday gift for a friend or loved one!
The price is $20.