Thank you for taking the time to learn more about the Junior League of Reno.
We are the Junior League of Reno, an organization of women committed to promoting voluntarism, developing the potential of women, and improving communities through the effective action and leadership of trained volunteers.
Our mission and purpose are guided by the greatest underlying needs of the community and our internal drive of building women into active community leaders. For more than 40 years, we have and continue to, implement programs that fulfill specific areas in the community that need our attention the most. Our current focus is on homelessness, women and children.
The Junior League of Reno is committed to making a difference. Our organization is unique. We are essentially a 100% volunteer organization; we are powered by the passion of our volunteers, support from our generous donors, and fundraisers. This means your funds directly help us do more for the families, children, employees, volunteers, business leaders, and other friends and neighbors who make Northern Nevada a wonderful place to live.
I am proud to serve as this year's President and to share some of our community projects for this year. We are remodeling Safe Embrace to have a better children's area. We are also raising money to feed our Washoe County students for the 2020-2021 school year. While we have many more community projects to complete this year, we also have trainings for our Members to become great civic leaders in our community. This spring we plan on advocating in Carson City on behalf of all women and children in Nevada.
We want to empower change and believe in equity and inclusion for all. We acknowledge our differences and come together as one League to stand up for those who need our support. That's what being part of the Junior League is all about, embracing and encouraging each other to get uncomfortable in order to grow. The Junior League is a family, we are sisters. It is where we have lively conversations, where we leave having been made better, and where strangers become friends and friends become family.
We are a collective of UNSTOPPABLE women who want to make our community a better place. Join us because together WE GOT THIS.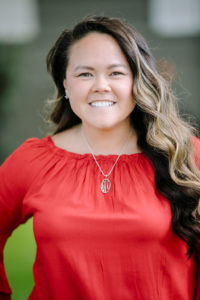 Thank you,
Jacquie Cheun, PhD
President, 2020 – 2021